Amanda Barton does not want the focus on her, but she's how this project started — she's our visionary. And this is her family.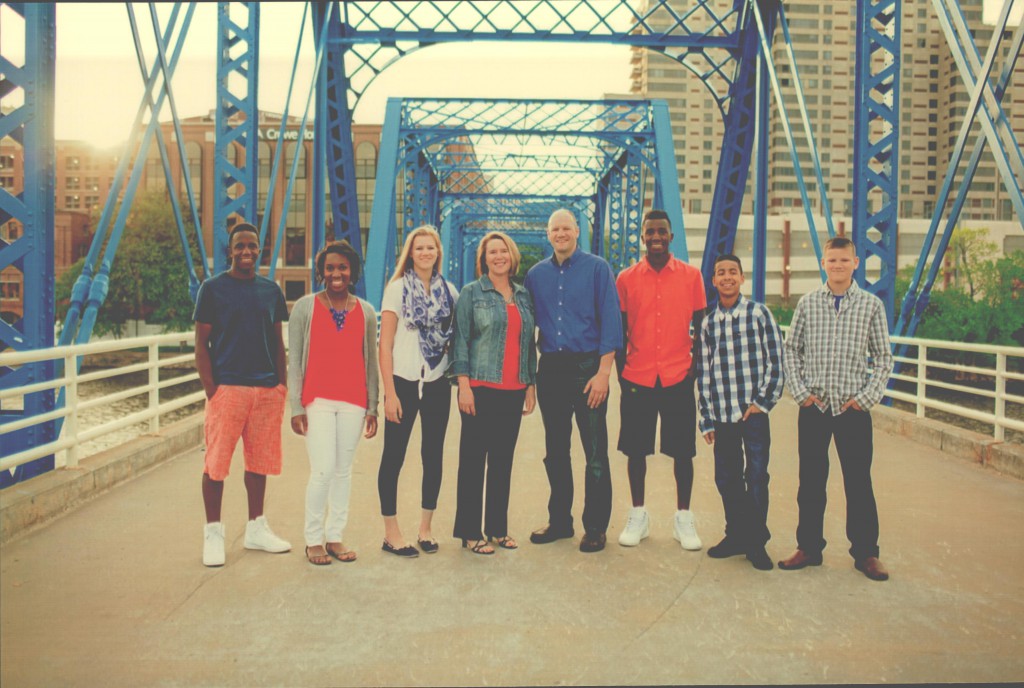 It includes kids who came to the family through adoption, birth, foster care, and through guardianship.
As a family nurse practitioner, Amanda knows all about paperwork and official channels and she's a strong advocate for the children in her care, but there was one thing she couldn't give them: picture books about families that looked like theirs, about kids with similar experiences. She couldn't find any picture books to read with them that were vibrant, playful, funny, that featured people instead of animals, and that got at the truth of what life was like after the big transition of a child joining a forever family. She knew that not only was her family hungry for stories like these, but other adoptive families were, as well.
So she brought in Natalie Hart, to help with the words, and Joel Schoon-Tanis for the illustrations. Our first story is As Real As It Gets, the story of a little boy who can't stop himself from yelling, "You're not my real mother!"
Our second book, My Very Own Aliens, is from a young girl's perspective as she makes the journey from foster care to her adoptive family. In the story she is reunited with her brother but at the cost of visiting with an odd pair of "aliens" who want to get to know them better. My Very Own Aliens is for any child who has lost what is familiar to them and must learn a new way of being family that can often feel like living with aliens. Children and parents will be reassured that what they are feeling is normal.